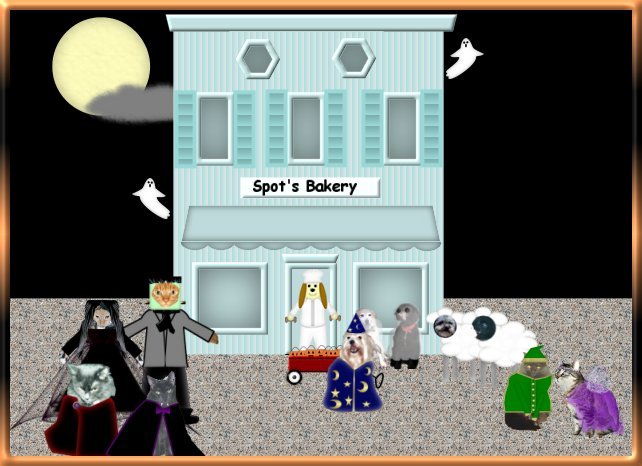 Rufus-Mew said we were going to a bakery! Mew didn't tell us it was fur doggies only!
Lestat-No wonder Madelynne laughed when she suggested it
Cleo- It isn't fur doggies only, he will give mew some too
Pandora-What? Dog biscuits? We don't want those!
Tasha- Mew hoo! I want shrimpies!
Booger-*whispers*Cosette, this is the purrfect place. Did mew bring the toilet paper?
Cosette-No, Tasha told on me
Madelynne-Nope, that was me
Sagittarius-Not lookin at the ghosts, no ghosts,no ghosts, no ghosts
Sam- Has Sagittarius been drinking out of your mom's coffee cup again?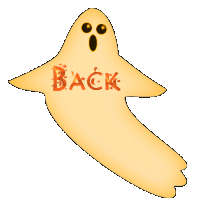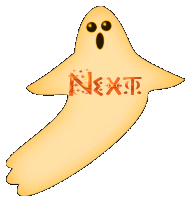 About Halloween Safety
Home

The bakery on this page was made in PSP following a tutorial by Ronni



View My Guestbook
Sign My Guestbook