I never know what to say when writing about myself. Here's anything I can think of :)
Age: 25
Birthday:11/23/75
Marital Status and Kids: I Have 2 human kids, Marian and Nefreteri, ages 9 and 4. I also have 7 furkids.
Family: One Brother, 10 months younger than me. My dad died when I was 17, and I don't associate with the rest of them.
Religion: Eclectic Pagan
Favorite Foods: Avocado and Cream Cheese sandwiches. I also love spinach pizza. I'm a vegetarian
Favorite Drinks: Perrier and Gatorade. As odd as some people find this, I don't drink soda at all.
Favorite alcoholic drink: I like Zima, but beer is the only alcohol I can drink without an awful reaction
Favorite Books: Les Miserables, Interview with the Vampire, The Chamber, The Green Mile, DragonLance Chronicles, others but they're too many to list ;)
Favorite Authors: John Grisham, Ann Rice, H.P. Lovecraft, Richard North Patterson, Peter Benchley, Tanith Lee (I could go on forever, really too many to list)
Favorite song: I'd have to say my all time favorite song is the acoustic version of Plush by Stone Temple Pilots. I also like Estranged, by Guns N Roses (yeah, go ahead laugh)
Favorite CD: October Rust, Type O Negative. I also LOVE the Free The West Memphis Three Benefit CD
Favorite Musicians: I'd have to say in general, Type O negative. I listen to their music almost obsessively. I never get bored of it, no matter how many times I hear it. I also like (again! too many to list) Stone Temple Pilots, Red Hot Chili Peppers, Godsmack, Rancid, Live (because it reminds me of someone dear to me), Nine Inch Nails and a zillion other bands :)
Favorite Movies: Braveheart, Paradise Lost, Paradise Lost 2:Revelations, Interview with the Vampire, Jaws, Silence of the Lambs, Point of No Return (The American version of La Femme Nikita)
Favorite Independent Films: Cemetary Man (EMAIL ME if you like this one too!), La Femme Nikita, Clerks
Favorite Things to do: The beach! also, amusement parks and rollercoasters, independent films, reading. My Causes: Animal Rights, Religious Tolerance, the environment and Free The West Memphis Three
Stuuf I don't like: I also dont like ignorant people, intolerant people, people that can't mind their own business, gossip. racism, intolerance of any kind, people that want to argue with me about being vegetarian. AND I absolutely CANNOT stand CAT HATERS! What's to hate? I think people that hate cats are just mad because cats are smarter than them ;) (rant coming soon!)
My Goals in Life: I want to dive. One of my biggest dreams is to see a Great White Shark up close. Law school is my long term goal (hehe, get paid to argue)
What's going on with me lately: I lost one my best friends in October 2000 to cancer. This had an effect on me like nothing I've ever felt. I also have been dealing with personal problems and changes.
On a more positive note, I am seeing about college, and I've also adopted a new baby Tasha In addition, I also attended Damien Echols' Rule 37 appeal. All the way to Arkansas by car but it was worth it. The way it was handled gave me new hope that this injustice will be overturned eventually.
Email Lists I own:
1-Nonwiccan-Pagan
Email Lists I'm on
WM3
PetContest
CatChat
0000allcats
Domestic Cats
Pagan and Vegan
PSP7
A-Spell-or-two
Prestigious PSP
I think that's about it :)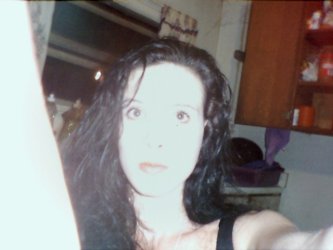 I took a pic of myself for a friend. Not the best pic, lol, but very recent.